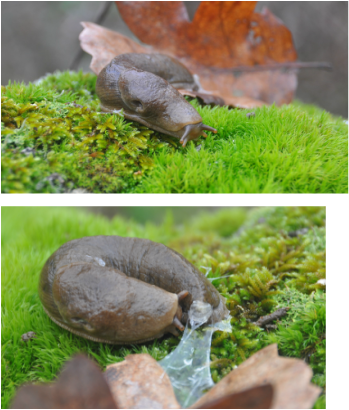 What is not to love about a slug that can grow up to 25 cm in length, is hermaphroditic, can be any colour from the darkest of solid chocolate brown to yellow with black spots, greenish with brown spots to nearly albino and produces the most extraordinary slime or mucous in prodigious quantities? This mucous is used for locomotion, aiding in keeping the skin from drying out and as a form of communication between slugs. More on the slime here (very cool stuff!):
http://www.thealizone.com/web1/static.php?page=snail_slime_101
Ariolimax columbianus
plays a very important role in the decomposition of leaf litter. And sometime lettuce seedlings.
Oh and if you lick it, you tongue will go numb.