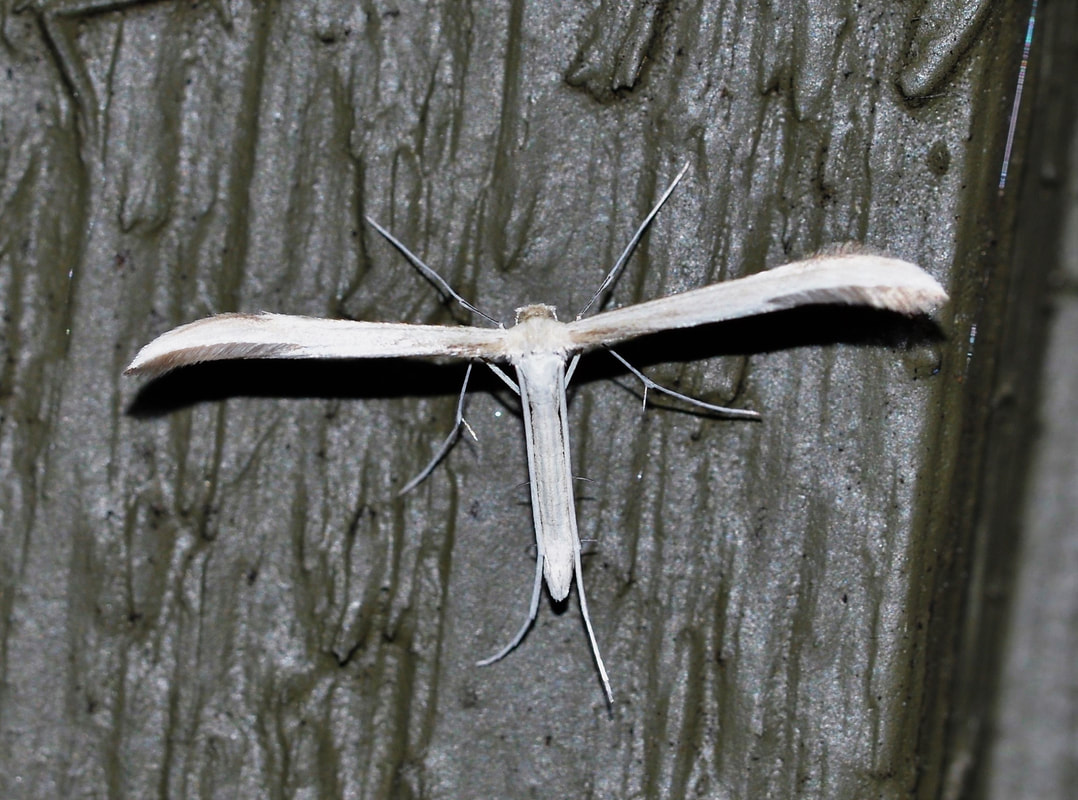 ​Plume Moths are a group of small moths with modified wings. The front wings of plume moths usually consist of two curved spars with more or less bedraggled bristles trailing behind. The hindwings are similarly constructed, but have three spars. When resting the wings are rolled up and extended out to the sides creating a capital "T" shaped moth, as can be seen in the photo.
Many plume moths are brown or other cryptic colours and can be hard to detect.
Hellinsia pectodactylus
however is an almost pure white plume moth and despite its small size was highly visible when it landed on the side of the house under the porch light. The species name is presumably from the comb-like teeth on the legs of this species. This moth is known from both the both Europe and North America. Its larvae have been recorded feeding on a variety of plants in the Aster Family. There 11 Hellinsia moths listed for British Columbia in
Pohl et al. 2015
.