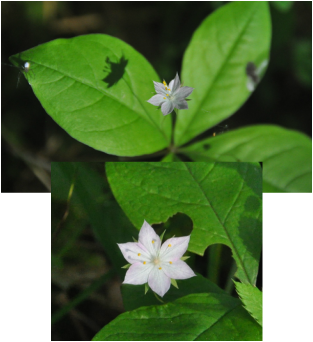 A little way from the meadow, in dappled shade and often near the base of a Douglas-fir,
Trientalis borealis ssp. latifolia
sports a starry flower on a oh so slender stalk--the flower appearing to float above the broad leaves. Indian Potato, another English name refers to the small, elongate pink tubers that were gathered for food by the First Nations. They are apparently a good source of starch. I am going to have to remember to go out and photograph the seed capsule - the description is that it looks like a little tiny soccer ball.