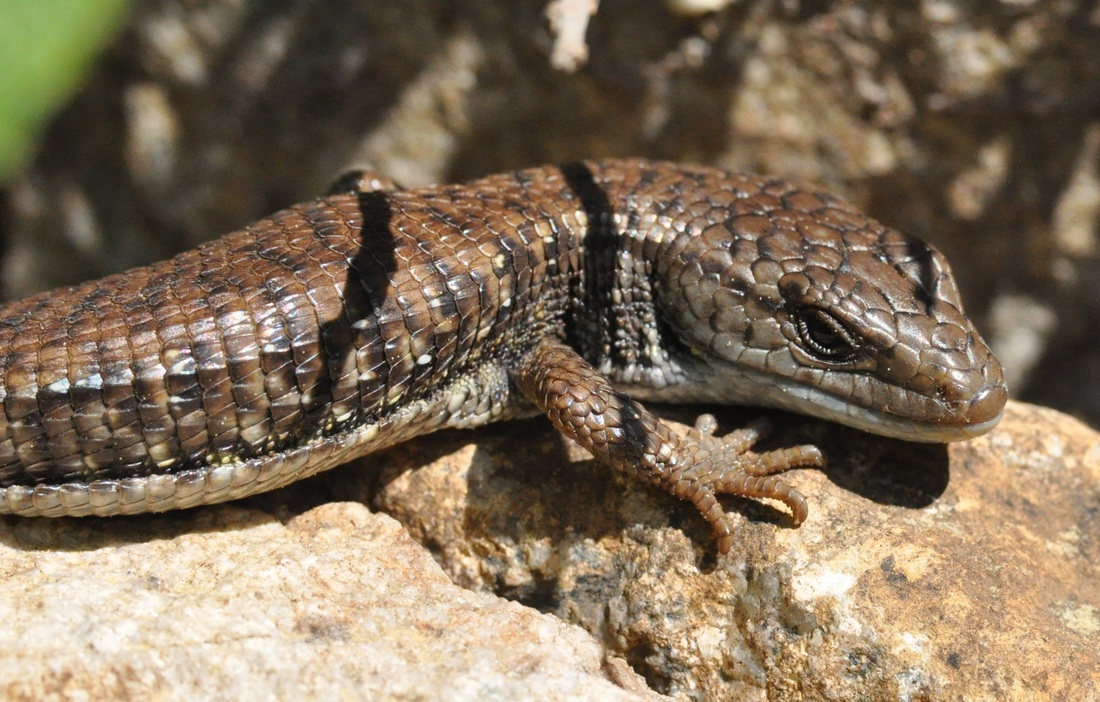 Our predilection for building things out of rocks on Leaning Oaks suits the alligator lizards just fine. They use the spaces and cracks to hide and will sit atop the rocks to sun themselves.
Elgaria coerulea
bear live young, an average of five in B.C. where it is found across the southern portion of the provice, with the exception of the very southeast corner.
Very secretive, one usually just catches sight of a tail disappearing into a crack. The resident dog is determined to catch one and usually she is not even close. Except once when she managed to get a hold of the tip of a tail and we had a vivid display of caudal autotomy. The lizard was long gone, but there lay a writhing tail doing exactly what it is meant to do -distract a predator. Unfortunately this individual will have lost the fat reserves that are stored in that area, expend energy to re-grow a tail and will have its movements compromised without the stabilizing influence.