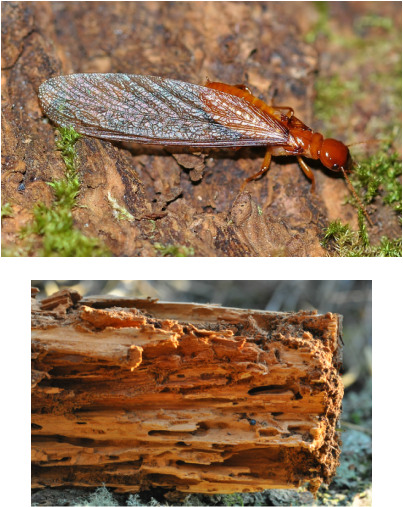 The end of summer is ushered in by the erratic flight of dampwood termites just before sunset. This bounty is a source of food for many birds and we have had the pleasure of sitting on the beach watching Bonaparte's Gulls gorging on Zootermopsis angusticollis.

The winged form is called the alate and when they lose their wings they are de-alate (seriously!). These are sexually reproductive animals that use their wings for dispersal and will drop them upon landing.

The gut of the termite is filled with microbes that are able to covert the fibrous wood material into something that will provide nutrition for the termite. This process is called acetogenesis.