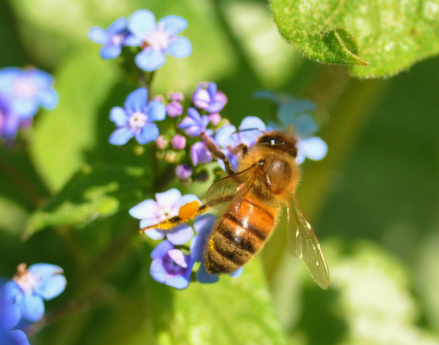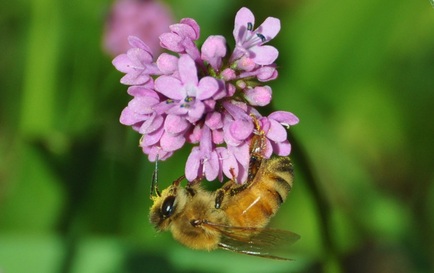 Domestic honey bees,
Apis mellifera
were introduced to the east coast of North America from Europe in 1622. Aided by settlers it took a couple of 100 years before they reached the west coast. Today they are found across the continent with both domestic and feral populations. Because of their importance to the settlers their path has been
well documented.
We don't know if the ones visiting Leaning Oaks are from hives or a population that has naturalized. I have seen estimates that up to 80% of all crops in North America are dependent on bee pollination -both native and non-native. There are many other groups of pollinators in addition to the bees, but they do play an important role in agriculture.