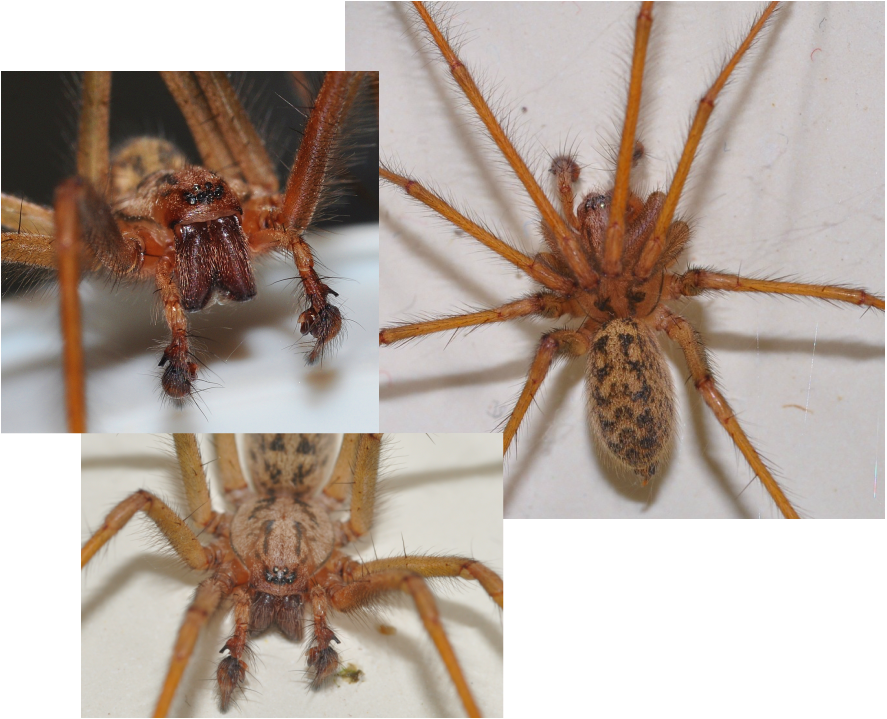 It is fall. There is no doubt. How do I know? Because the guests leave the downstairs bathroom in one of four ways: 1) come running up for a huge jar and paper to save an amazing creature, 2) come out after there is a great deal of swooshing, flapping, slapping and flushing and then casually ask a while later...uhm, do you guys normally get such HUGE spiders? 3) come running up to use an upstairs facility because there is no freaking way they are going into the downstairs room, ever, 4) run screaming from the house, tossing their bags in front of them and all we see is the red tail lights tearing down the driveway.
It is fall and
Eratigena atrica
is looking to mate. They are not coming to get out of the cold, they are just on the move searching for another. That they are in your sink or shower just means that they ended up there while trying to get a drink and can't get out. Their webs are flat, a bit messy and have a funnel at one end. They were introduced (accidentally I am sure) to North America from north western Europe in the early 1900's.
Claudia Copley, a local spider expert demonstrates aptly in
this video
how there is nothing to fear from these guys; "they are our allies". There are similar spiders that are moving about this time of year, including the hobo spider. The Garry Oak Ecosystem Restoration team had this great
information sheet
done up to tell the difference. The scientific name has changed since this was produced and what is
Tegenaria duellica
in there is this species. From what I could tell, there have been a number of taxonomic revisions.