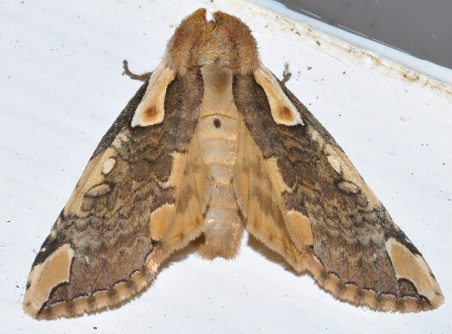 Among the plethora of the spring flying moths, Euthyatira pudens stands out as one of the flashier. The coppery fringe is quite spectacular. As the English name suggests, the larvae prefer to feed on flowering dogwood, but will occasionally feed on oaks and other Cornus species. They range across much of North America - most resources say southern Canada, but they do appear in a checklist of Alaskan moths! Pudens means bashful or modest, not sure how this flashy species got that moniker!
"
A Preliminary Catalogue of the collection of Natural History and Ethnology in the Provincial Museum
, Victoria, British Columbia" , 1888 (or 1898?), lists this a specimen that had been collected in "Fowl Bay". I assumed that it was just an old name for Foul Bay in Victoria; but apparently Foul is the original spelling. This from
Curious Victoria Street Names
:
"The origin of the name rests with Capt. George Vancouver who surveyed much of the waters around Vancouver Island in the 1790s. On his survey chart of this particular bay he marked it 'Foul Bay' because an anchor would not hold bottom so it was a foul anchorage for ships. The name persisted and was transferred to the British Admiralty Chart 577 in 1864, and was formally adopted in 1924."
Mostly I got lost in a volume that lists all of the natural history collections at the museum at that time and imagining the natural historians in the field and the curators preparing and cataloging. Today one goes to the
online search tool
with the jillion (and that is not all of them!) specimens in the collection.